Tuesday, February 10th, 2009
---
1:13 pm
- Drunk Drivers
I can not express my contempt for the human race and their stupidity enough. I have had enough with people thinking that they are just sober enough to drive home. Two of my friends lost someone very near to their hearts when Dr. Aneez Mohamed and Chanelle Morgan decided to cross the street (when they had the right of way) at 1135 pm on Saturday February 7th 2009. Two wonderful people who had their whole lives ahead of them, are now gone.

http://www.vancouversun.com/cars/pedestrians+killed+Vancouver+accident/1267133/story.html

current mood:
discontent
Thursday, May 22nd, 2008
---
4:23 am
- Randomness
So I have decided that I need to make a new journal entry… it's not really like people read this thing but whatever.
There's a lot to talk about really; new city, new boyfriend, going to be an aunt, etc.
So I moved to London on March 31st. I love it here. Even though the job thing is kind of hindering on it all, I'll get by. This city has been exactly what I needed. There has been some drama but I've been able to elbow and fist my way through it. The job search is going well… I think I pretty much got a job at Value Village (I wanted retail so this works for now) and I'm looking for a few more places.
Brandon – ah Brandon. Sweet, sweet Brandon. He's so amazing… I really enjoy this one. Not that I didn't enjoy the others, however this one is in a new city so it's different (sarcasm) lol. He's just like me so everyone RUN!!!!! But he is amazing. We finish each others sentences, get into each others' heads (which is scary really) and we like the same things. So we do have a connection, but we kind of need to take things slow… I have to take care of work and school, he has work (I guess you can call it that) so we have our own lives that need to be lived.
But now I also have a little Olivia to take care of (sort of) in two more months. The baby shower is on June 29th and I'm more than excited. Rachel is due to pop in July mid to end. I want to hold that little bundle of joy NOW! She already has Rachel's nose, and my long fingers… I'm more than eager. I want to buy so many baby things!!!
I'm making tons of friends here… London is amazing. There's way too much shopping here too…
But I think I've gone on and on enough for the time being. I'll be posting more later.

current mood:
chipper
Tuesday, January 1st, 2008
---
8:28 pm
- MORE UPDATES
i forgot in the last one that i'm going to be an AUNT!!!!!!!!! my sis is 12 weeks i think... or 11 i'm not sure... but i is excited...

current mood:
happy
8:18 pm
- blah
i gotta come on here more often - it's a new year, a new bf, a new injury, a new position (at work) and a new outlook!
i live in port dalhousie now!!! 3 houses from the lake... it's cold to say the least... but nice
my new bf is awesome - we've been together for 2 mths (made i official on my birthday which was funny cause i told him he made my birthday the most expensive day of the year)
i bruised my rotator cuff in my shoulder which seems to be doing a bit better, and sprained my ankle but that's cause i'm a klutz.
i take sup calls at work now, which is so much better than what i was doing before...
all in all a good last few mths... although there was some bad, some worse, and some "holy shit" moments, but i lived thru it and i am stronger because of it. a bit more crazy, but stronger. now all i gotta do it not think about sex... FUCK!!! ah damn it i lost... but i can deal... i'm sure. well that's the update!

current mood:
bored
Sunday, March 4th, 2007
---
1:17 pm
- Me
I have found out some terrible news yesterday, but we'll get to that soon.
When I was 15 I started fainting uncontrolably. The doctors coundnt find any reason to why this was happening to me. Well I went 7 years living with it thinking that it wasnt anything serious. Until about 2 moths ago when it started up again, and badly. I went to my doctor, he ran tests, and meanwhile he told me to stay off work until further notice. I was off work for almost 2 months. When all the tests came up negative (blood tests, cardiogram, halter monitor, etc) he said "oh well you might just have been diabetic all these years and we just havent caught it." And with his reassuring tone I left the doctor's office with a spring in my step, called my mom and told her the "good news". about 30 minutes after telling my mom how happy I am that we may have found the problem, ti hit me and the tears started to flow. The more and more i learned about it the more I wanted to die, and all this time it's a miracle I havent. So I called my pharmacist and asked him if he could help me. He gave me a home tester and all the things to go with it (I love Andy), and while showing me how to use it took a reading. Just before going to see him I was feeling shitty so I took 3 of the glucose sugar tablets. The reading came up 5.3 (5-10 is normal, 0-4 is LOW!!! and 10+ is High. High is hyperglycemia a.k.a. diabetes and low is hypoglycemic which is also BAD!). With 3 glucose tablets in me that's low. So I had my pharmacist diagnose me (unofficially) with hypoglycemia. He gave me a shit load of information includint a diet plan. Diet? Fuck that! I know I have to at this point but I jsut dont believe in that word. I would much rather going into surgery and come out worse than diet (for anyone who actually knows me I am the most anti'surgery person in the world. I hate it I hate it I hate it I hate it!). And btw I just took another test cause I feel like shit and it came up 3.9 whics is BAD! Ok back to my story. Later in the day yesterday when I got back to work I felt like shit once more. So I took myself off the phone (call center) and went to test myself. 4.3 was the readout. BAD!!!!! So I talked to my TM and had them put me into meeting until i was better. 20 minutes later I could stand up all by myself again! But I still felt liek crap for the rest of the night. That's pretty much all that happened...
So long story short, I'm angry, upset, frightened, dizzy, and worried I may die.
On a plus side UFC was awesome last night!

current mood:
damn aggrivated
Saturday, February 24th, 2007
---
2:36 pm
- take my test.
1:55 pm
- Creature Feature...
www.myspace.com/craturefeaturemusic

check them out! YAY~!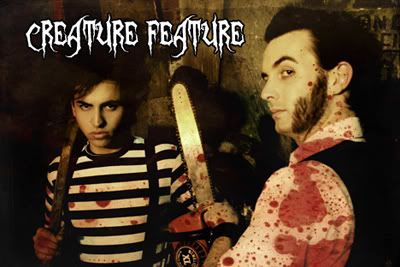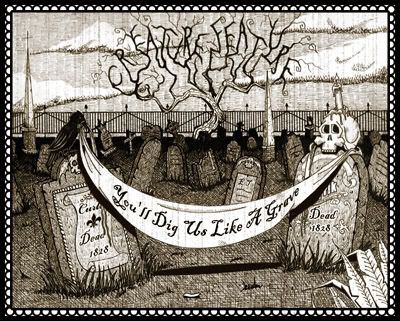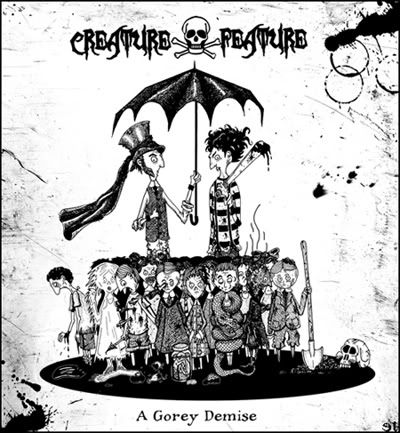 Wednesday, January 31st, 2007
---
8:54 am
- Random Pics
8:50 am
- Blue Ghost Tunnel
Sunday, January 28th, 2007
---
2:54 am
- today
today i did groceries, i got alot! and just intime for adam to come home (if he would have come straight home) i ciiked him dinner. he's not here. he's over 1 1/2 hrs late. dinner's cold. i made stuffed chicken with veggies. sad :(. i wish i knew where he was. i hope he's ok.
i'm up to lvl 17 on my mage in WoW, which isnt much but i hardly play.
all my friends are in a hotel in Niagara Falls, i would have gone and gotten drunk with them if i didnt have to be here to let adam in. i'm tired and want to go to bed but i cant until he gets here, i have his keys cause i went grocery shopping and therefore he needs to be buzzed in, this BLOWS.
not only is dinner ruined but i'm up for no reason because i dont knwo where he is. and i worried sick. he said earlier that he wasnt feeling well.
too much worrying...

current mood:
worried
Friday, January 26th, 2007
---
8:29 pm
- Update of health stuff
went to see my doc yesterday and he told me my blood is fine which means that all the simple stuff is now not in the picture anymore. so now i much go visit a brain doctor. we are still waiting for the holter monitor and cardiograph results. i'm off work till 02-26-07. i'm bored! gunna make and sell soem clothes on ebay. i'm apparently missing out on a show tomorrow since i have no money and cant go out. anyways i'm a gunna go sew a shirt.

current mood:
artistic
Tuesday, January 23rd, 2007
---
2:59 pm
- heart filled rant
so they think my ticker's not working properly. i am currently hooked up to a large tape recorder to check my heart rates. i have had blood tests, cardiograms, and dr. appointment after dr. appointment in teh past 2 weeks. to be honest i'm frightened beyond all knowledge to anyone. this doesnt even really need to be read. i jsut havent had a chance to let it all out. i jstu want to cry. i cant believe after all these years of me fainting and been told i have low blood pressure that now it may be my heart or lungs or even a blood disorder. i have no idea what i'm going to do. i cant work right now, not only has work told me that it's too dangerous to go back, but adam thinks that i should stay in the apartment till i'm better. i'm having problems with money and cant afford to not work, i'm going to have to collect ei to be able to do anything. adam's been amazing, and is going to help me not only get thru this but financially till i'm better. he asked me yesterday if i could go on disability if they think it's not safe for me to work. i said that i didnt want to do that. be a shut in for the rest of my life collecting off the government. granted i'd love to be an apartment girlfriend, but not take other people's money to sit on my ass and clean. he told em he could support me for a while, he shouldnt have to. yesterday was out 5 mth anniversary. i said to him that there's never a dull moment with me. since we started dating i've had a bad chest infection, "broke" my foot (was arthritis), this, i'm sure i'm missing stuff! i cant help but cry because of all of this. i feel so bad having to put him thru all of this. i want him to know this is not what i intended him to have to deal with. i love him so much and i want this to go far, i hope it does, i jsut dont want him to ger sick of me now with all this and not want to "deal" with me in the future. i wish i could be healthy! i wish that i could just have 1 month without being sick or having some problem so that we could jsut focus on us and not the problems i always tend to have. no more typing...

current mood:
sad
Wednesday, December 20th, 2006
---
11:20 pm
- Finally a quiz i can enjoy... mmmmm...
You scored as Armand. Your the mysterious type only those close to you know the truth about who you really are



| | | |
| --- | --- | --- |
| Armand | | 83% |
| Marius | | 83% |
| Lestat | | 83% |
| Dracula | | 75% |
| Deacon Frost | | 75% |
| Akasha | | 67% |
| Blade | | 67% |
| Spike | | 67% |
| Louis | | 58% |
| Angel | | 50% |


Whose your Vampire personality? (images)
created with QuizFarm.com
current mood:
amused
11:15 pm
You scored as Michael Myers. You are Michael Myers. You are quiet, and have serious family issues. You wont rest until you kill your entire family, and everyone who gets in your way. You dont really care what you kill with, but you prefer a nice butcher knife from the kitchen. There is no hope for you. There is nothing living behind your eyes but evil.




| | | |
| --- | --- | --- |
| Michael Myers | | 95% |
| Pinhead | | 90% |
| Jigsaw | | 70% |
| Candyman | | 65% |
| Hannibal Lecter | | 65% |
| Freddy Krueger | | 60% |
| Leatherface | | 60% |
| Buffalo Bill | | 60% |
| Captain Spaulding | | 45% |
| Jason Voorhees | | 40% |


Which Horror Killer are You?
created with QuizFarm.com
current mood:
amused
11:07 pm
- amazing quiz
You scored as Blood. Your turn on is blood. You adore the colour, the taste, the texture, the thickness... everything. You probably like to bite/to be bitten. Sex isn't sex without the ecstasy of blood.



| | | |
| --- | --- | --- |
| Biting | | 92% |
| Bondage | | 92% |
| Blood | | 92% |
| Chains/Handcuffs | | 75% |
| Whips | | 75% |
| Blind Folds | | 67% |


What's Your Kinky Turn On?
created with QuizFarm.com
current mood:
bored
Tuesday, December 19th, 2006
---
11:24 pm
- gurr
ok so i was having a pretty ok day today until i got to work. when i went into adam's "office" to give him his breakfast he handed me a list of all the VDT that i have taken, said "this is for you" and told me what it is. then after i said "so?" he proceded to say that i have taken too much vdt and that i shoudl stop. SO PISSED. i do not like having fights or even conversation about money with the person i'm with, or anyone for that matter. he made me feel liek it was daddy checking up on me making sure i'm going ot school. it's like a fucking attendance record! jsut because he has the ability to pull up my records doesnt give him the right to do it unless requested by a team manager, operations manager, or human resources. he shouldnt have done it at all. i dont need him to check up on me and i dont appreciate him doing this. especially infront of one of his co-workers. i may go home tonight, or tomorrow. not sure. and i am nto sure when i'll return if i do. he might read this, and i dotn care if he does. if he does he'll knwo why i'm pissed off. i dotn even know if i'm over reacting or what. i jsut dont want to have to deal with this. i have had way too many relationships go sour due to money issues, neglection, and sex. i am not letting this happen again.

current mood:
pissed off
12:27 am
- Everything Happens in 3s
Survey Time
THREE NAMES YOU GO BY:

1. Kristy
2. Sexy
3. Kris

THREE SCREEN NAMES YOU HAVE HAD:

1. Kristy's Questions For The Ages: "Does Changing The Tense Of A Swear Word Make It No Longer A Swear Word?"
2. Doc says i got da fungus growing under my skin
3. sg_kristy

THREE THINGS YOU DON'T LIKE ABOUT YOURSELF:

1. my legs
2. my feet
3. my upper arms

THREE PARTS OF YOUR HERITAGE:

1. German
2. Russian
3. Canadian

THREE THINGS THAT SCARE YOU:

1. this lump in my finger
2. Heights
3. Bridges (over water)

THREE OF YOUR EVERYDAY ESSENTIALS:

1. humps
2. food
3. water

THREE THINGS YOU ARE WEARING RIGHT NOW:

1. adam's mob t-shirt
2. my "request ass" pants
3. a bra *boo*

THREE OF YOUR FAVORITE BANDS OR MUSICAL ARTISTS:

1. Evanescence
2. Tool
3. My Chemical Romance


THREE NEW THINGS YOU WANT TO TRY IN THE NEXT 12 MONTHS:

1. have sex
2. go on a murderous rampage
3. pay off my credit card

THREE THINGS YOU WANT IN A RELATONSHIP:

1. Trust
2. love
3. to get married (in a couple years)

TWO TRUTHS AND A LIE:

1. I'm told I am rather attractive
2. I have 3 tattoos and 3 piercings when they're all in
3. I hate sex

THREE PHYSICAL THINGS ABOUT THE OPPOSITE SEX THAT APPEAL TO YOU:

1. The ass
2. Eyes
3. Chest


THREE THINGS YOU JUST CAN'T DO:

1. lift heavy objects
2. sleep at the moment
3. think for the most part

THREE OF YOUR FAVORITE HOBBIES:

1. World of Warcraft
2. Writing Poetry
3. Making Clothing

THREE THINGS YOU WANT TO DO REALLY BADLY RIGHT NOW:

1. Sleep
2. Eat
3. Did i mention sleep?

THREE CAREERS YOU'RE CONSIDERING:

1. Accountant
2. Fashionista
3. Artist

THREE PLACES YOU WANT TO GO ON VACATION:

1. Austraila
2. Ireland
3. The Mediterrian

THREE THINGS YOU WANT TO DO BEFORE YOU DIE:

1. Become famous
2. Have a family
3. Open my own fashion store

THREE WAYS I AM STEREOTYPICALLY A BOY:

1. *BURP*
2. *FART*
3. I like chicks

THREE WAYS I AM STEREOTYPICALLY A GIRL:

1. i like guys
2. i like shopping
3. i have no money because i like shopping

current mood:
bored
Monday, December 18th, 2006
---
11:50 pm
- I NEED OUT!!!
So my foot's healed (as far as I know) and I may be sick and poor, but I need to go to the bar! I want to go out like you wouldn't believe and dance my large ass off (and make it substantially smaller). In the past week I've been so bored I've cleaned Adam's room (be it poorly, I still did it), cleaned his living room, did all his laundry, did my xmas shopping and saved wads of cash (for maybe a moment. WADS!!!!!), did all of Adam's and Kevin's dishes, ALL, went ot the clinic, got drugs from the clinic, worked very little, and paid my bills. If I was out Adam's place wouldn't be clean! I haven't been dancing for over a month and it's killing me. I have an amazing bf who dances like some sort of a dancing queen, and yet no place to go dancing! *shakes fist "St. Catharines"*
LET ME OUT LET ME OUT LET ME OUT LET ME OUT LET ME OUT LET ME OUT
wait that should be
TAKE ME OUT TAKE ME OUT TAKE ME OUT TAKE ME OUT TAKE ME OUT TAKE ME OUT
much better
*le sigh*

He better appreciate my boredom! I still cant wait for my photo shoot! I WANt IT NOW yay Dollar$.
HELP ME!
help me.
It's a downward spiral into insanity being cooped out in a small apartment with very little to do. My pet mice help but you can only do so much with midget mice (babies). I feed them, clean their cage, pick them up, play God, and freak the little fuckers out.

*side note - HEY ROBYN REmemBER WHEN I USED THE WORD "FRIDGE" AS A SWEAR? CAUSE I JUST DID!*

BLAH!

*hint hint*

current mood:
bored
10:49 pm
- Robyn Told Me To Do It
DO NOT READ THE WHOLE BULLETIN!!! JUST QUICKLY COPY AND PASTE.... DON'T SPOIL IT
Name9 people you can think of right off the top of your head. Don't read the questions underneath until you write the names of all 9 people.This is a lot funnier if you actually ME!randomly list the names first..No cheating!!!
1. Robyn
2. Adam
3. Kevin
4. Ryan
5. Jessi Ray
6. Richard
7. Lydia
8. Jennifer
9. Dave

DONT LOOK AHEAD UNLESS YOU FILLED OUT THE TOP!




How did you meet 3? I went to his and my room mate's birthday party and met him ther (thru my friend Kit

What would you do if you had never met 1? Been Lonely in college and less crazy no doubt

What would you do if 6 and 2 were going out? "It's not gay cause it's YOUR ASS!"

How do you know number 8? Some Hottie at work i wanna bone (if i had a bone)

What do you think about 7? that he/she is confusing

What would you do if 5 confessed they loved you? Jump Her

A fact about 9? Yarg! he looks liek a pirate

Who is 4 married or going out with? I dont know her name, i forgot! sorry!

What do you like about number 1? She's A Freak!

Is 2 your bestfriend? Yes. and my boyfriend!

Do you miss number 3? he's in the next room! NOPE!

Haveyou ever kissed/madeout with any of the 9 people? 2 of them

current mood:
blah
10:42 pm
- MERRY FRICKING CHRISTMAS!
On the twelfth day of Christmas,
cursedbeliever
sent to me...
Twelve monkeys drumming
Eleven ghosts piping
Ten friends a-leaping
Nine cars dancing
Eight rooms a-colouring
Seven computers a-talking
Six markers a-shopping
Five clo-o-o-othes
Four simpsons
Three pink popsicles
Two tim hortons
...and a sex in a
hidden_kitten
.
current mood:
sick